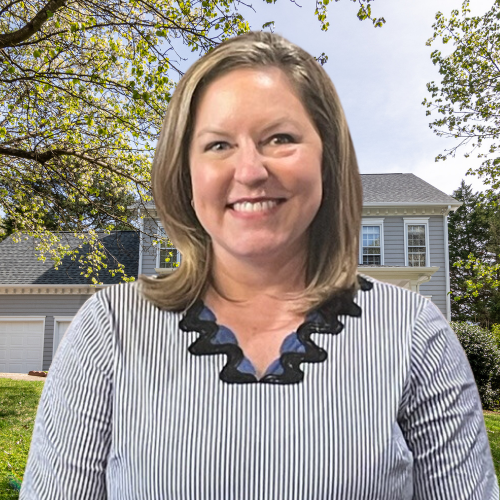 Erin Barrett was born and raised in Kent County, DE.  She and family are organic poultry farmers and often refer to themselves as the 'clueless farmers' while
…
learning as first generation farmers.  Erin is the mother of three and the step mother of two.  Her husband recently retired from the City of Dover Police Department.  Real Estate led them to the farming industry.  They were seeking land to afford their children the opportunity to learn the value of hard work while enjoying some of the lost ideals that come from farm play.  Also, her husband deeply wanted to teach their children the art of archery.    

Erin is a graduate of the University of Delaware with a BS in accounting and later obtained her MBA in Finance.  She started an events business, Outlook Events, in Dover where she worked and managed the Duncan Center for 14 years prior to building her commercial poultry farming operation.  Erin is a founder of the Fund for Women, Founder of Gals that Give, Odyssey of the Mind Coach, Member of DPI and an active Holy Cross Mom.  Fun fact about Erin: She danced at the University of Delaware, Cheered for the NFL Baltimore Ravens and the NBA Washington Wizards, was Miss DE is 2001, Tap danced with Tony Danza and loves to travel. 


Read More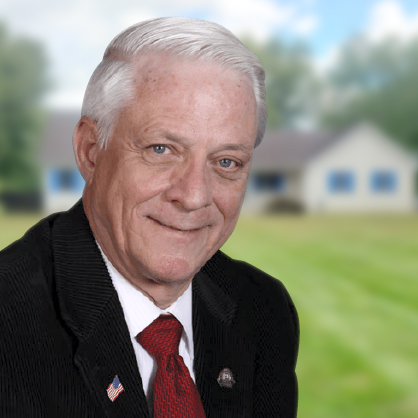 A native of Philadelphia, Dick spent Twenty-Five (25) years traveling the globe serving our country with the United States Air Force. Serving in the Southeast Asia Conflict
…
early in his career, and finished his career serving in the Gulf War in Southwest Asia. After retiring from the military, he and his wife Lynde selected the Felton, Delaware area as their permanent residence in 1994. Dick then embarked on a new career in Real Estate, a move that has been both fun and rewarding. During this second career, Dick joined a large franchise firm, earned his Broker's license and managed several offices for close to twenty years. When The Moving Experience Delaware Real Estate firm opened their doors in August 2013, Dick immediately joined the team. He saw the vision of the company and the expertise and professionalism of the team. The experience and professionalism of this firm has exceeded his expectations over the past eight years, and he continues to learn and grow as the industry changes at lightning speed.

Once licensed, Dick immediately became involved in the local association, where he served as President of the Kent County Association of Realtors in 2002 and 2015. In 2006 he was President of the Delaware Association of Realtors. Dick has served on various committees at the local, state, and national level. Dick was our National Association of Realtors®, Region 3, Vice President in 2012. Dick was selected by his peers as Kent County Delaware's Sales Associate of the Year for 1997, Realtor® of the Year in 2002, and Delaware's Realtor® of the Year in 2006. Dick was also awarded the Kent County Association of REALTORS Lifetime Achievement award in 2015.

Dick is a true Professional with a wealth of knowledge and experience in the Real Estate industry.

Dick represents sellers, buyers, landlords, and tenants with the professionalism his clients expect and deserve.

Dick has earned the following designations: Certified Residential Specialist (CRS); Graduate Real Estate Institute (GRI); Accredited Buyer's Agent (ABR); and Military Certified Residential Specialist (MilRes).

Dick and his wife, Lynde, have been married (to each other) for over fifty years. They have three children, seven grandchildren and two Great Grandchildren.


Read More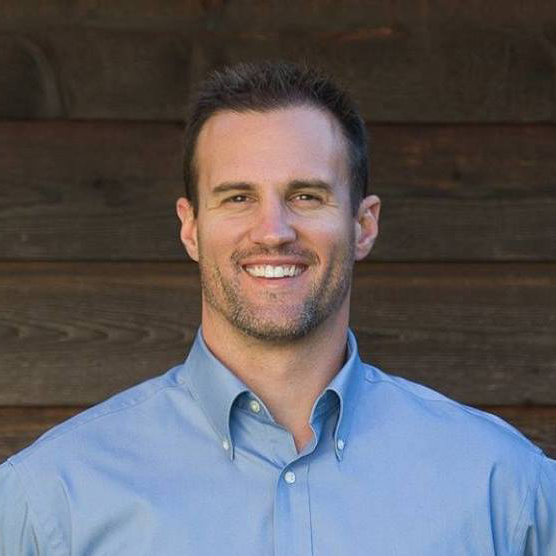 Jeremy Brown is an unrelenting professional and active REALTOR with over 13 years of experience in real estate markets across the US. His personal mission is to
…
ensure his real estate clients receive a five-star experience and are the most educated buyers and sellers in the market. He has developed expertise through experience while building his own personal portfolio that includes single-family, multi-family, and agricultural production properties.

Jeremy was born and raised a farm boy in Central Illinois where he developed a passion for agriculture and farm real estate. After leaving the family farm operation, he had the opportunity to build a sound understanding of residential craftsmanship while employed as a carpenter for three years before enlisting in the Air Force. He joined the enlisted ranks of the Air Force in 2003 as a missile maintainer and then, after earning a degree in aeronautical science from Embry-Riddle Aeronautical University, switched over to the officer side of the force in 2006. Jeremy currently serves as an active duty member of the USAF and is employed as a C-17 pilot operating a variety of airlift missions around the globe. He was the distinguished graduate of his undergraduate pilot training course and also earned the distinction of distinguished graduate from Squadron Officer School, a 60 day in-residence program designed to build leaders.

Jeremy is currently married with four children and resides in Magnolia, DE. Beyond his family, his primary hobby is running. He is an avid sports fan with a particular affinity for the NFL and NASCAR.

Jeremy Brown: a REALTOR not for the occupation, but for the passion. Let his experience make yours a five-star experience!


Read More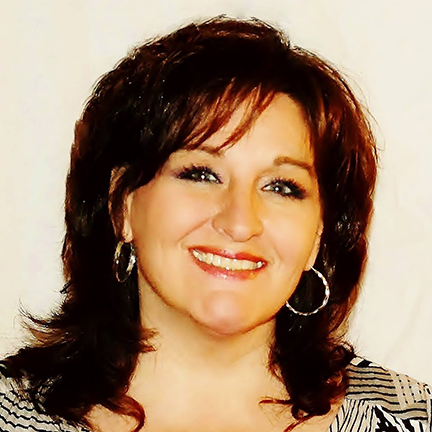 Cathy received her Real Estate License with a PSA certification (Pricing Strategy Advisor) in 2006. One of Cathy's favorite parts of Real Estate is being able to
…
help people achieve their dreams of being a homeowner. Especially when some thought they never could, or they are 1st time home buyers. She loves their excitement when handing them the keys to their home. The friendships she has built along the way are priceless. With a degree in Phlebotomy, she teaches phlebotomy classes at a local college. In her free time Cathy loves spending time with family, friends, and her big baby English Mastiffs- Titan.


Read More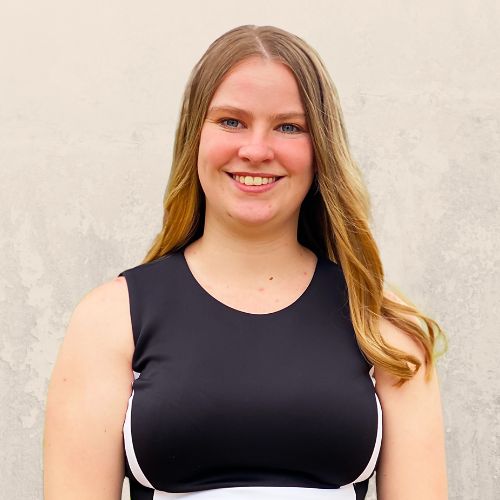 Brianna Carpenter-Clark
REALTOR
Brianna (Bri) Carpenter-Clark, originally from Delaware, spent five years living out of state while her husband served in the US Marine Corp. During those five years Bri
…
was a stay home mom. On her return to Delaware, Bri made the decision to join her mom in the real estate world. Bri says it is so nice to be able to have conversations with adults and even better to be able to help them sell their home or buy a home. Loyal, trustworthy, and attentive are words that describe Bri. And she believes being the mom of 3 kids has taught her patience and how to be a great listener. Bri and her husband, Adam, and 3 children: Makenna (5), Renesmee (2), and Anakin (4 months) reside in Felton with their 2 cats and a frog. The family is excited to be back home and to be starting this new path.
Read More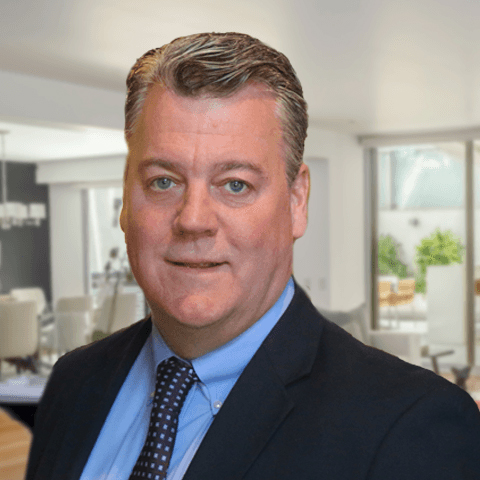 Doug has been licensed in Delaware since 1997 and actively working in the real estate business for almost 20 years. Doug was the 2010 Kent County Realtor
…
of the Year and the 2014 Delaware Realtor of the Year. He has served in many industry leadership positions throughout the State including, 2014 Kent County Association of Realtors President, 2015 Delaware Association of Realtors Vice President, and 2013 Chairman of the Delaware Real Estate Commission Education Committee.

Along with many National Association Of Realtors Committee positions. Doug earned his Brokers license in 2015.Doug is a real estate investor and he has extensive knowledge in residential real estate including property management. Doug works with buyers and sellers for residential, commercial and new construction. Doug has lived in Dover since 1977 and his area of expertise is in Kent County, Delaware.


Read More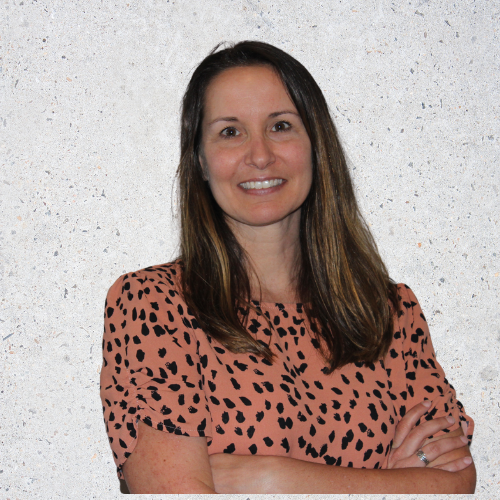 Born and raised in Smyrna, Jennifer (Jenn) Hall, achieved a Bachelor of Education from University of Delaware (K-8, middle school math concentration) and a Masters of Instruction
…
from Wilmington University. She has spent the last 20 years in the Smyrna teaching 7th grade math and a variety of elective courses such as Technology in Math, Inclusion in Our Community, and Ed Rising Now, Jenn has decided to expand her horizons. As a recently license real estate agent, she believes the characteristics from her teaching experience will help in this new endeavor – patience, communication skills, organizational skills, and listening to others needs and tailoring the experience to fit those needs. As a classroom teacher Jenn has day to day interaction with children. She is looking forward to building and nurturing adult relationships in her Real Estate career. Jenn is very active as Special Olympics program coordinator and a Special Olympics volunteer. Jenn's enjoys hiking, kayaking, exercise, going to the beach, reading, puzzles, and travel. And of course, spending time with her two sons – Jordan and AJ
Read More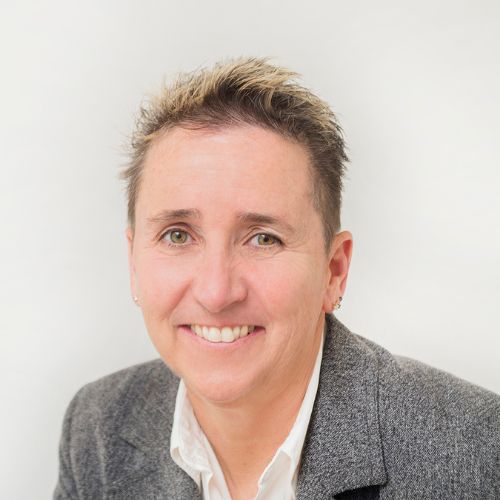 Diane, originally from Pennsylvania, is very happy to call Delaware home. For the past 5 years she has had the opportunity to help people find the perfect
…
home or second home and help those individuals needing to sell their home and accomplishing this in an efficient and seamless manner.

Diane has expertise as both an educator and a financial professional which gives her a unique perspective when assisting with the purchase or sale of a home. Prior to Real Estate she taught individuals at all levels - elementary through college level. She also worked in the financial industry helping families and small businesses make better financial decisions. These experiences, coupled with her passion for the real estate industry, have given her the ability to work patiently with a diverse group of individuals and situations. Previous experiences also enable her to act as the client's advocate in their endeavors, focusing on the details necessary to help make the client's goals and dreams a reality.

When not assisting clients, Diane enjoys hanging out with her family and friends, traveling, and taking advantage of all the benefits of beach living.


Read More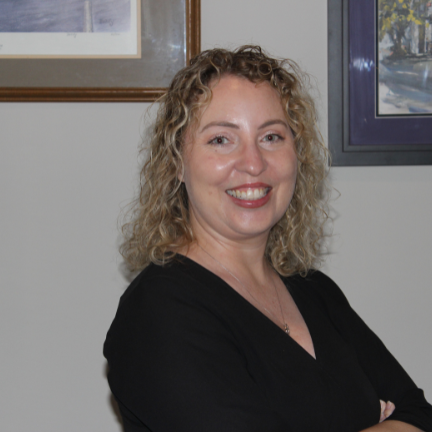 Amy is originally from the Eastern Shore MD, but has lived in Delaware for over 10 years now and have been happy to call it home.
…
For many years Amy worked in the animal service industry but have always had a love for all things real estate. Becoming a realtor has always been a long-time goal of hers, but like most people she never found the right opportunity to fulfill her goals until one day she finally decided it was time for her to make the switch. She thoroughly enjoys all aspect of Real Estate especially when she can work with first time buyers finding the perfect home for them. That is one of the most satisfying feelings out there. She love to travel and spending as much time at the beach as possible with her family and the family dog. They have an adorable, but needy, pup named Fury (she didn't pick that) and two troublemaker cats named fudge and flower. Amy feel that hard work always pays off in the end and every one of her clients fully understand exactly how hard she work for each and every client. Whether it is showing over 30 houses or working to resolve challenges that arose during inspection process, she is will to show the same dedication on day one, as she will on day 45. Also, Amy feels that the home buying process does not end at the closing table – she love making sure that her clients remain happy after closing and will always be there to assist in any way possible.
Read More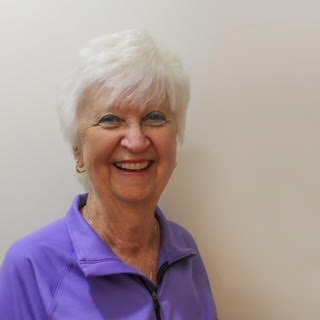 Bridget arrived in Delaware in 1961 when her father was stationed at Dover Air Force Base. She met her husband, Bob, in 1965 and married him in
…
1967. They just celebrated their 47th anniversary. They have 2 beautiful daughters and 4 amazing grandchildren. They enjoy camping, boating and golfing together.

Bridget is very active with her church by serving on various committees and singing in the choir. She is also a member of the local volunteer fire company's auxiliary.

Bridget retired from the State of Delaware after 33 years service as a Nursing Home Administrator. Bridget credits her years in public service for the pleasure she receives when helping clients find that perfect home. It is all about the client.

Due to Bridget's involvement with the local real estate association through various committees, fundraisers and charity events, she was voted 2009 Realtor of the Year by her peers, an amazing honor. Bridget works with her husband Bob, they are an amazing real estate duo.

Bridget received her broker's license in 2007. She is a Senior Real Estate Specialist and a Short Sale Specialist. She is very excited to be part of the amazing team that has joined together to form THE MOVING EXPERIENCE DELAWARE.


Read More
In Josh's childhood home, business was one of the most common topics of dinnertime conversation. The entrepreneurial focus of his upbringing had a lasting impact on him.
…
Josh believes growing up in an entrepreneurial home benefited him in more ways than merely sparking his passion for business at a young age. He gained invaluable real-world business experience and the ability to build close relationships with those around him. Josh went from selling candy bars at local Pokémon conventions to selling limited edition sneakers and apparel, and now real estate. Josh is more than happy to assist you with your real estate needs, so feel free to contact him.
Read More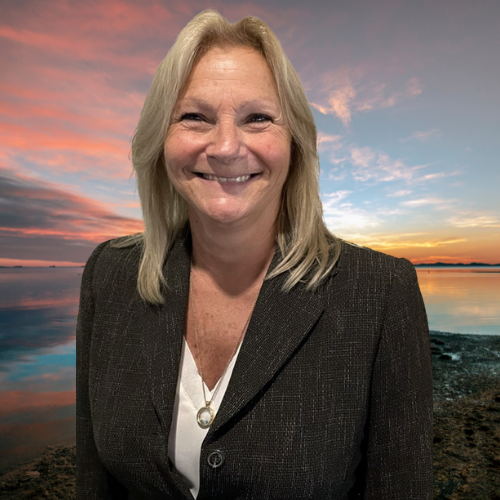 Patti Maffucci is a dedicated and committed realtor with 24 years of experience. Her people skills and traits of empathy and service flourished before beginning her Real
…
Estate career. During her career as a Realtor, she has navigated various markets including but not limited to appreciating markets, depreciating markets, buyers' markets and sellers' markets. The different markets demand learning new techniques as far as negotiation skills, market trends and more.   

Patti has completed over 200 real estate transactions including working extensively with cross border transactions. She is a certified Military Relocation Professional (MRP). working with U.S. servicemembers and their families and veterans to find the housing solutions that best suit their needs and to take full advantage of available benefits and support. She prides herself on learning the latest changes in the market and adapting so she can be as knowledgeable as possible. She strives to supply exceptional customer service, going above and beyond. 

Patti was born on the East coast. After her husband retired from his military career, they moved to Arizona for 17 years and now calls Lewes home. 


Read More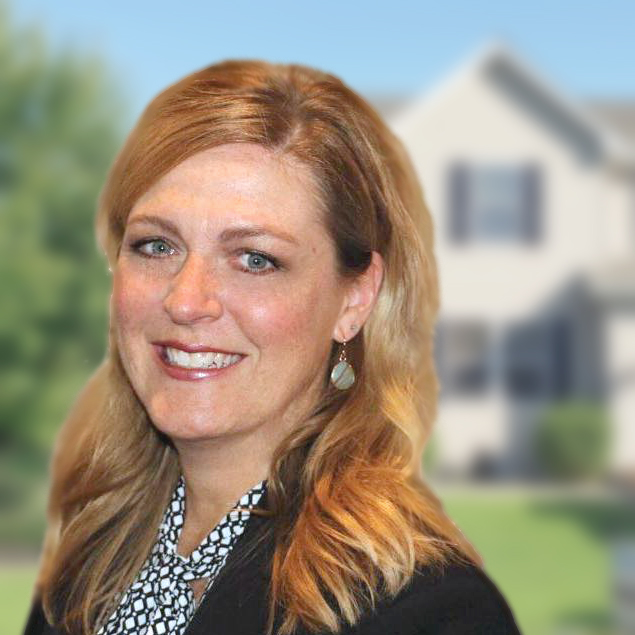 Janice was born and raised in Dover and was part of the last class to graduate from Holy Cross High School. Janice studied interior design in Philadelphia
…
and also has a degree in Paralegal studies. She began her real estate career in 2003, primarily working in new construction, and recently dusted off her license after taking a break from real estate for several years.

Janice loves working with both buyers and sellers and is excited to be part of Todd's team at The Moving Experience. Janice dabbles in DIY projects of all kinds, loves decorating, gardening and making memories with friends and family.
Janice is married and lives in Dover with her husband Peter.


Read More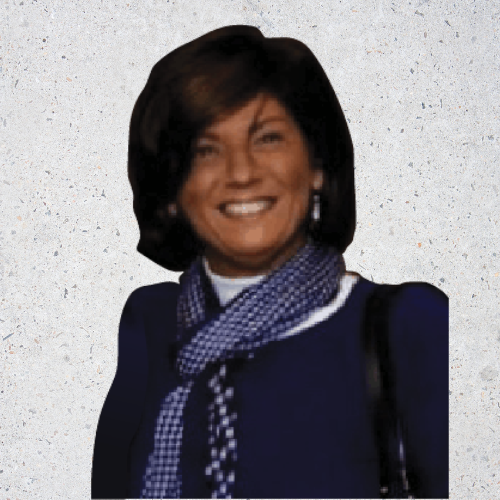 Terri was raised in Dover Delaware moving to the area in 1966 and graduated from Dover High School. After graduating from Goldey Beacom College, Terri moved to
…
the Middletown area and raised her two children Amanda and Greg. In 2008 Terri moved back to Dover to be closer to her family.

Terri has been selling real estate since 2006 and loves working with buyers, sellers and new construction. Terri offers superior customer service with excellent communication and results. She has successfully sold real estate in both Kent and New Castle Counties. Starting her real estate career with ERA in Middletown and shortly after moving back to Dover joined Keller Williams Central Delaware where she was one of the top producers. Terri is so excited to be with The Moving Experience Delaware where you are surrounded by such a great group of successful Realtors.


Read More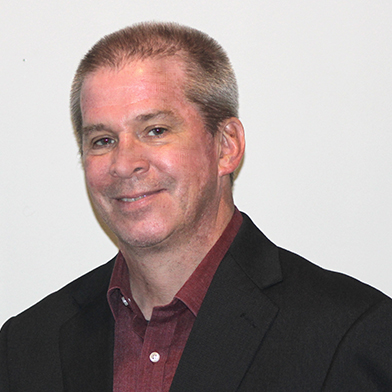 William (Bill) Rankin is a licensed Real Estate Salesperson and has been actively involved in many faucets of the real estate industry for two decades. His long
…
history of involvement in the Commercial Real Estate Industry began while gaining valuable experience working for Emory Hill Real Estate Services located in New Castle, Delaware. He was responsible for Marketing, Accounting, Support Staff and Property Management for Twenty-Eight (28) Entities (Partnerships/Corporations) in the State of Delaware. Currently holding his Real Estate License enables him to start working with clients as their representative for the purchase or sale of Commercial Real Estate. This background and hands-on experience and knowledge along with an impressive list of clients he has represented over the years makes him one of the more knowledgeable and capable agents in Delaware.

Starting R & R Ventures Associates, LLC in 2019, was a natural progression in Bill's successful career and the perfect opportunity to develop a Company which is uniquely focused on the needs of his clients. With a strong commitment to the highest professional standards, he is enthusiastic to provide buyers & sellers with the information and tools they need to be successful and is passionate to work with established business owners to assist in the sale or purchase of their business and /or real estate.


Read More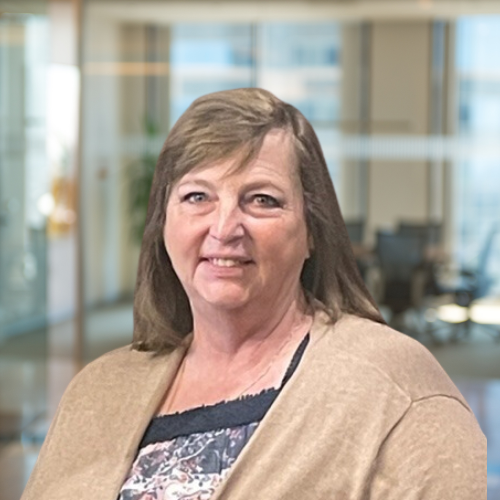 Marie Reich
OFFICE ADMINISTRATOR
Marie is a native of Baltimore. She joins us with a background of owning and running a medical transcription company for 25 years managing 36 doctors/staff, etc.
…
Her newest goal is to learn the ropes of real estate as the Office Administrator with The Moving Experience while helping the company grow with quality work. Outside of work, Marie is the mom to 2 grown children and Nana to 3 young ones. She also enjoys e-bike riding, sewing/quilting, traveling, theatre (having performed shows in the past), canning, camping – just to name a few.  


Read More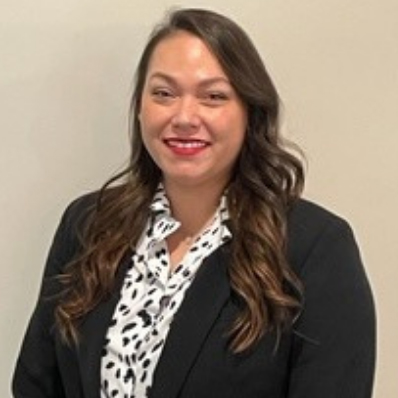 Christina graduated from Wilmington University in 2007 with a bachelor's in business management and recently graduated with her master's in business management with a minor in Healthcare
…
Administration. Christina has worked in many areas and types of businesses including restaurants, sales of products and services, banking, management, and customer service. She has much knowledge in personal, business, and mortgage loans and lending.

Christina has a strong passion to help others in their personal and business life and has helped guide many to home ownership. She has also taught many credit and business courses to the local community and schools. Over the past couple of years, Christina has taken care of and managed portfolios of local businesses. She is eager to help others and help guide her clients in the selling and buying process of real estate.

When she is not working, she loves to cook, clean, travel, go camping, and entertain guests. She is a mom to 5 beautiful girls that like to take up her time with sports and activities.


Read More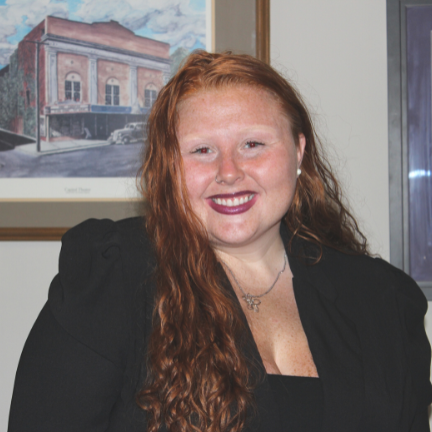 Averi's love for houses all started with an A-framed house at the end of her street in South Jersey, where she grew up right on the Delaware
…
Bay. She thought the "A" stood for "Averi" and she would use this house as her landmark to remember where to get on and off the path. Little did she know every day that she walked down to watch the sunset she was looking at this future ahead of her, quite literally.

Averi recently made the move to Delaware and feels she was welcomed with arms wide open. Starting as a transaction coordination for the Tori Weiss-Hamstead & Associates team, she is grateful for the opportunity to work alongside this team and learn from them. So much so, she recently made the move with the team to The Moving Experience.

With the support of her team and her entire TME family, Averi was beyond ready and excited to take the next chapter in her life. She recently completed the requirements and is a Real Estate Agent and she is extremely excited to help people from all walks of life with their real estate needs.

Some things Averi enjoys doing in her free time include going to the beach, taking her dog to the park, trying new restaurants, cooking at home, Sudoku puzzles, wine-tasting, watching true-crime documentaries, reading, and going to the gym.


Read More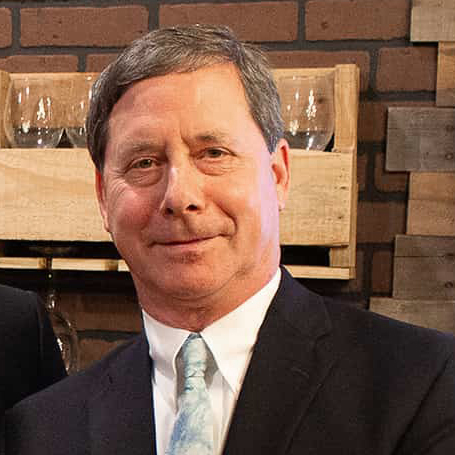 Chuck Spiegelman
Commercial REALTOR
Chuck Spiegelman an associate broker of the CME, has over 15 years of experience in all facets of commercial real estate including sales and leasing of: farms,
…
office, retail & warehouse space. Chuck also has experience in land development, tenant representation, and acquisitions. Chuck has lived in Smyrna for over 30 years and is an active member of the Smyrna Economic Development committee and Smyrna Clayton Rotary.


Read More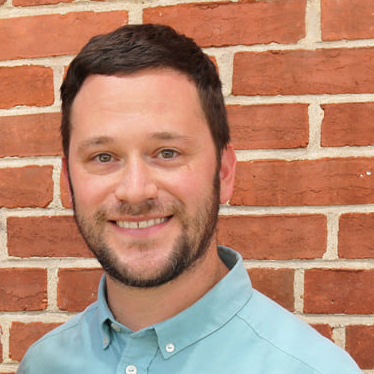 Jeff Spiegelman
Commercial REALTOR
Jeff Spiegelman is an agent with the commercial division of the Moving Experience. A lifelong Delawarean, Jeff lives in Clayton with his wife Jenn, son Saul, and
…
daughter Elianah. In addition to commercial real estate, Jeff also teaches history and politics college classes and is proud to be the representative of Delaware's 11th District to the General Assembly since 2012.


Read More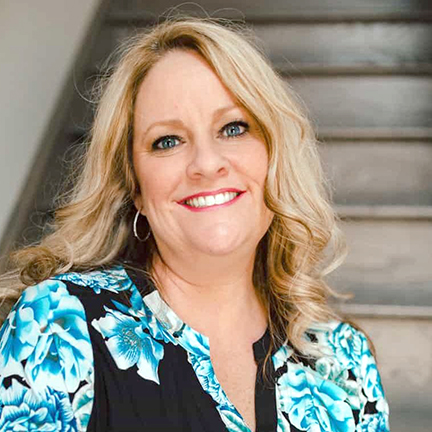 Tina Louise Stewart
REALTOR
Tina Louise Stewart has lived in Delaware for over 35 years. Tina believes her 30+ years of customer relations and sales experience is what helps her provide
…
her clients with exceptional service from beginning to end. She enjoys working with clients and offering them an outstanding level of service every time.

While the Buying and/or Selling process can be very stressful, Tina focusses on making the transaction as smooth and stress free as possible by getting to know her clients and meeting their needs. Put that together with her many resources and passion to succeed, her motto is "together we will come out on top." Family is a top priority for Tina. When she is not selling Real Estate, she enjoys spending time with her wonderful husband, 2 beautiful daughters and 2 Precious granddaughters.


Read More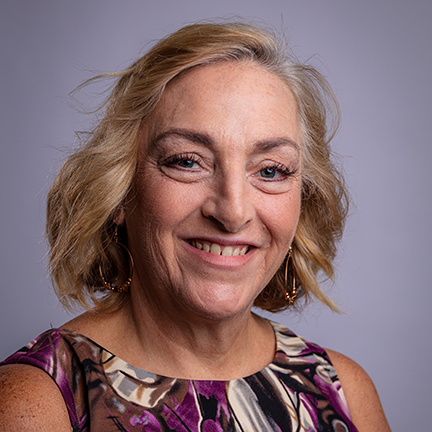 Born and raised in the Delaware Kim is passionate about the community and committed to customer service. Working in different customer service industries over time allows her
…
to have full understanding of what that can mean for her clients. Kim believes buying or selling a home is a personal and important moment in a persons life and needs to be treated with honor and respect. She treats every client as if its is her only one to give them the attention that they deserve. Kim looks forward to listening to and addressing her clients concerns and needs and Cant wait until she can has and opportunity serve you.


Read More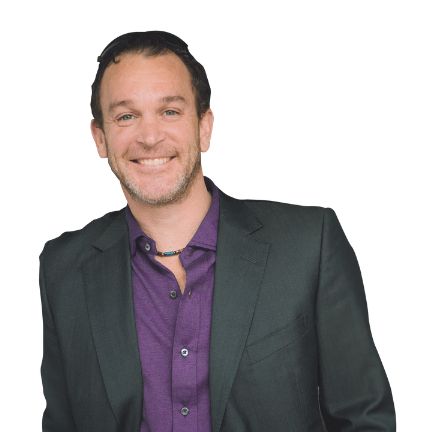 Todd Stonesifer
PRESIDENT/REALTOR
Todd Stonesifer grew up in Dover, DE and graduated from Dover High School. Todd went on to graduate from the University of Georgia with a BBA in
…
marketing. Upon graduation and a little bit of traveling, Todd moved back to Dover and began his real estate career at the end of 1999. That year Todd was recognized as his company's rookie of the year. Todd has been a member of the multi-million dollar club every year since and has been within the top five producers of his company every year. Todd's specialties include residential re-sale and new construction. He is proud to be the agent chosen to represent two of the most respected local builders in the area, and for them to put their livelihood in his hands.

Todd was chosen by his peers as our local REALTOR(R) of the year in 2006. In 2008 he was again chosen by his peers as the REALTOR(R) of the year for the State of Delaware. Todd has served his local association as committee member, committee chair, board of directors member, and as President in 2009. In 2012, Todd served as the President of the Delaware Association of REALTORS(R). Todd looks forward to providing you with outstanding service and many years of experience.


Read More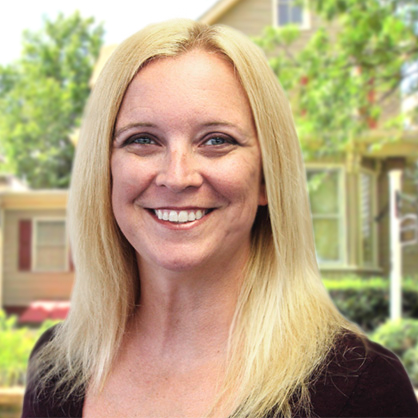 Sandi Unkrur was born and raised in Camden, Delaware. Graduating with a Business & Marketing degree from Goldey Beacom College in 1999. She has worked in a
…
multitude of Business areas including Senior Living, Healthcare Retail, Printing and Sales. Sandi has said she is thrilled to be in the Real Estate Industry where she can do what she loves most by helping people find or sell their home. "Listening to what a customer needs and doing all that I can to help them achieve that goal is most rewarding".

Sandi has lived in Sacramento and St. Louis due to her husband being in the Air Force and is very excited to be back in the Dover area. In her personal time she enjoys golfing, boating, reading and running. Sandi is enthusiastic about working with The Moving Experience and happy to be able to work with the team that includes her parents, Bob & Bridget Lane.


Read More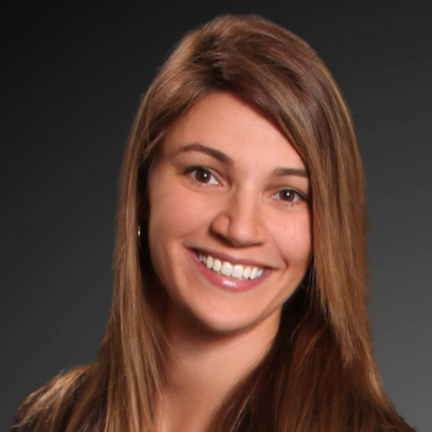 Tori Weiss-Hamstead
REALTOR
Although Tori was born and raised in Northern New Jersey, she has known Delaware since she was young. Her family has always spent their summers at the
…
Delaware beaches. About 26 years ago, they decided to relocate to Delaware. As someone who vacationed in Delaware every summer and who is now a Delaware resident, Tori can tell you that Delaware has a lot to offer. It is not just a great place to visit, it is the ideal place to live. Tori says, "I love what I do." Her entire working career has consistently involved some aspect of the home buying and selling process. She first attained her Real Estate license in 2005 and has had experience as a Real Estate Paralegal and have had a Real Estate Appraiser's License. Additionally, Tori feels that her background of working directly for both National and Local builders has been an asset to her career. It has given her numerous opportunities to partake in additional training and education focusing solely on helping buyers and sellers. I work hard for my clients and make sure they have the best homebuyer or selling experience. In the past 17 years, she has closed over millions and millions of dollars in real estate transactions. She earned my Certified New Home Specialist Designation to further my knowledge about the industry. I strongly believe that the more you know, the more you can help your clients. I always welcome new opportunities to expand my knowledge base. Hard work and having wonderful clients has helped Tori obtain Top Sales Agent for KWRCD in 2011, Top Five Star agent as published in Delaware Today Multi Year. Her First Year at REMAX, she made the 100 Percent Club and have hit Hall of Fame and Platinum Club. And she accomplished becoming an associate broker in 2019. In life, you always need time for fun! Tori enjoys spending time with her friends, family, and their Golden doodle & labradoodle. She loves to travel, fish, working out, running and she won't pass up spending a sunny day at the beach! (If she can). Giving back to the community is very important to Tori and she has been involved in many organizations working with the military, law enforcement and community.
Read More
WHY BUY WITH US?
Our team of realtors are always training and learning on every aspect of home ownership. We build on relationships with experts in the community to offer 5 Star service and ensure that you make the best selection when it comes to your new home.
SEE OUR LISTINGS NOW
ENHANCED TECHNOLOGY
At The Moving Experience we rely on technology to make sure all of those milestones are met. We are power users of the iPad. We use a program called realvolve that makes certain we don't miss anything. We use a program called Evernote which is our virtual filing cabinet. Finally, we use an online signature program called dotloop so we can get documents signed while we are on the move and the iron is hot! All of these programs are with us at all times on our mobile device so we have access to your files anytime. We also partner with leading technology experts to get the most visibility online for your listings.
CONTACT US TO LIST YOUR PROPERTY NOW